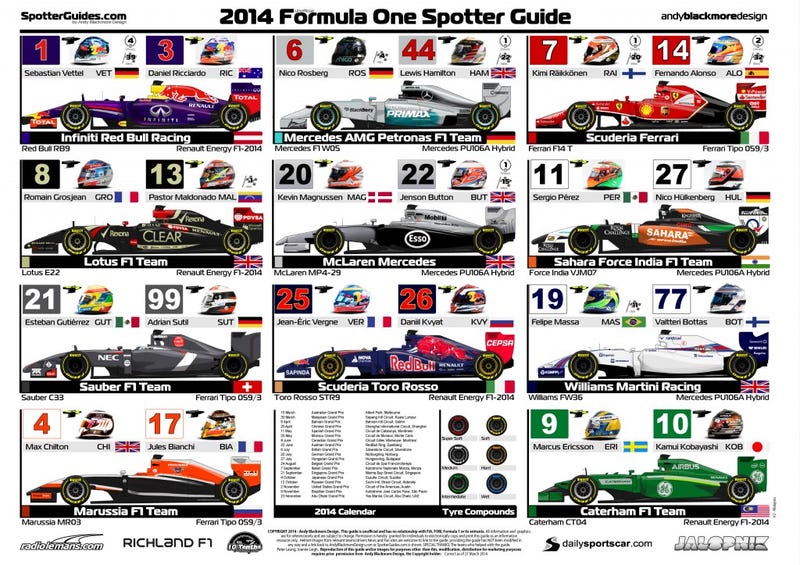 The Jalopnik.com supported F1 Spotter Guide has been updated for the Malaysian GP this weekend.
Updated liveries and new information added including FIA 3Letter driver Code and the Camera Colour ID.
The guide also includes the (one off?) Esso sponsorship which will appear on the McLaren sidepod this weekend, ahead of an official announcement thanks to 2 helpful people in the paddock!!!
If you didn't know Esso (aka Exxon) and Mobil are one and the same.
Download the full size JPG or PDF
at http://www.spotterguides.com/portfolio/2014…
(note, the filename does change with updates, so if you want to share a link, please link to the page and not the guides - Thanks)
Thanks all
AndyB